Dentist Bray | Dental Practice Wicklow
Suite 1, Town Hall Court, Main Street, Bray, Co. Wicklow Tel: 01 2745111 Email: [email protected]…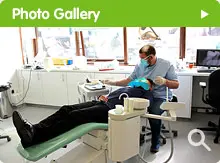 Suite 1,
Town Hall Court,
Main Street,
Bray,
Co. Wicklow
Tel:
01 2745111
Email:
[email protected]

About Us
We are located on the first floor of our building at the top of the town on Main Street (just behind McDonalds), Bray. This busy clinic consists of experienced dentists, an orthodontist and a superb support team to guide you through your treatment. Nervous patients are especially welcome. We have you covered for all general dentistry, including emergencies, medical card holders and PRSI cover. Our dentists are experienced and enjoy aesthetic dentistry, which includes dental crowns and veneers. Our team of staff is dedicated to fulfilling all your needs and ensuring the best possible experience. We pride ourselves on our tailored treatment plans, transparent pricing and excellent patient care.
Dentist Bray: If you have any queries for our clinic in Bray or would like to book an appointment please submit an enquiry here.
Getting Here
We are located on the just off main street on the Vevay Road. Just behind the McDonalds. Parking is pay and display on street. We are near the 45A 84/A and 145 bus stop. We are not wheelchair accessible.
Opening Hours
Monday
08.00am
–
08.00pm
Tuesday
08.00am
–
08.00pm
Wednesday
08.00am
–
08.00pm
Thursday
08.00am
–
08.00pm
Friday
08.00am
–
08.00pm
Saturday
10.00am
–
04.00pm
You must phone DeCare Dental before you attend for your dental appointment with Smiles, so that they can confirm your cover in advance and you can avail of the direct pay service – You can contact DeCare Dental on 094 9378608 / 1890 130 017, or by email [email protected]